Home>Products>Cam Follower Roller Bearings>#135 >Mixed LOT of 9< McGill CFH-1 (x3) MCFRE-16-SB (x1) CF-1/2 (x2) ....

English
#135 >Mixed LOT of 9< McGill CFH-1 (x3) MCFRE-16-SB (x1) CF-1/2 (x2) ....
Original

Original

C/O,C/Q Follow Your Demand

1 SET

Welcome To Contact Us

Original Packing

3-5 Working Days After Receive Your Bank Receipt

T/T,Western Union,MoneyGram

Enough Stock
Product Details
Condition:
New other (see details)
Model:
CCFH-1-S (x3)
MPN:
MCFRE-16-SB
Brand:
McGill
UPC:
Does not apply
Product Description




~~~ Southern Online ~~~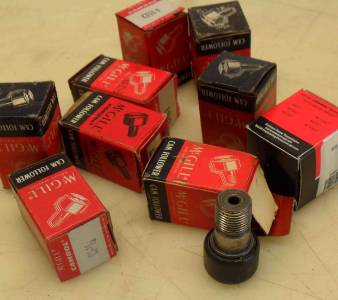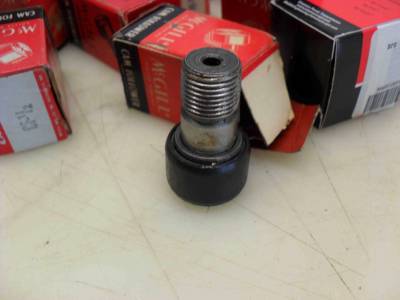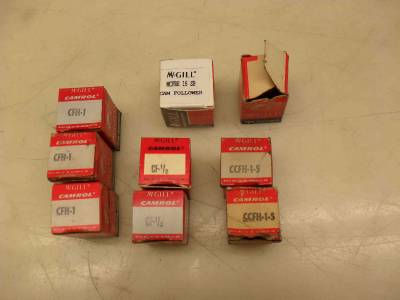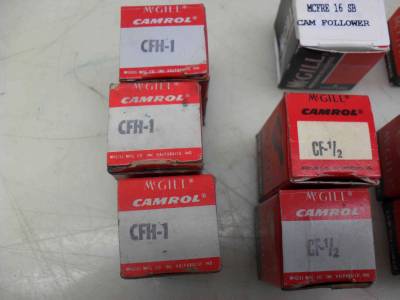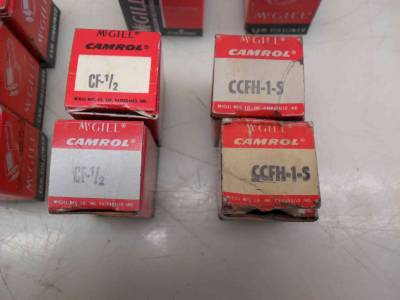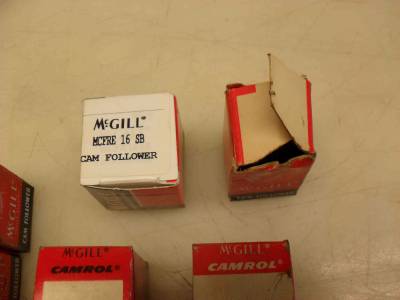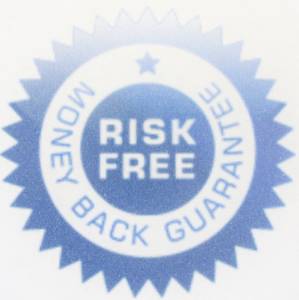 #135
>Mixed LOT of 9<
McGill
CFH-1 (x3)
MCFRE-16-SB (x1)
CF-1/2 (x2)
CCFH-1-S (x3)
>NEW<
***CALL US TODAY AND WE CAN ACCEPT YOUR MAJOR CREDIT CARDS DIRECTLY. NO NEED TO PURCHASE THROUGH PAYPAL.***
336-245-9099
Please be sure to have the eBay item number and your credit card ready.
Untested, but will Warrant!
If you have a problem with your purchase, please Contact us!
~Please view the Pictures for more details~
*Unless otherwise noted above, this listing is for one item per purchase.*
You actually get to see what you are buying with us!!!
<SI>
309-F-L-135
BUY WITH CONFIDENCE.  WE WARRANT OUR ITEMS!
(See Warranties Link under "Terms of Sale")
Still unsure about who to buy from.......just view our feed back.....
Highly recommended! I returned part with no problems!......jayb1735
AWSOME!! Great price! Great Delivery Charges!! Arrived Fast & Immaculate!!......jimjaxn
fast and accurate ...the way all of ebay should be......tbrico
Fast Shipping, Came as advertised. Thank You!......anacandies
Item as described - Great Ebayer - Highly Recommended - A+++...........vandykemik
Great Buy, as described............dynacomllc


For Payment Details, please click here.
 

 For freight shipments, contact us for a quote.
Please have ready the following:
1. Business name?
2. Complete shipping address?
3. Contact name and number?
4. Does this location have a loading dock?
5. Any other information?
For all other shipping information, please click here for our shipping details.
 

If you would like to see more information on our warranty, please click here.


To learn more about us, please click here.


For Contact Information, please click here.








Industrial Accessories Online has been supplying quality precision components to the best of UK and European manufacturing.
With highly qualified staff located throughout the SG, USA. John continue to act as exclusive representatives to a number of leading International component manufacturers from Europe, USA and Japan, all approved to the latest ISO9001 and AS9120 quality standards. Industrial Accessories Online offer a high level of technical & commercial service about #135 >Mixed LOT of 9< McGill CFH-1 (x3) MCFRE-16-SB (x1) CF-1/2 (x2) .... to customers in this Cam and roller follwers market, and with the support of our dedicated sales partners, also across Europe.
Whether you require Precision Bearings,#135 >Mixed LOT of 9< McGill CFH-1 (x3) MCFRE-16-SB (x1) CF-1/2 (x2) ....,Gears or Drives, we have the products #135 >Mixed LOT of 9< McGill CFH-1 (x3) MCFRE-16-SB (x1) CF-1/2 (x2) ...., together with a high level of technical support, to help you turn your ideas into engineering solutions. Contact us today to discuss your requirements.
A Cam and roller follwers, also known as a track follower, is a specialized type of roller or needle bearing designed to follow cam lobe profiles. Cam and roller follwers come in a vast array of different configurations, however the most defining characteristic is how the Cam and roller follwers mounts to its mating part; stud style cam followers use a stud while the yoke style has a hole through the middle.
All Cam and roller follwers can be track followers #135 >Mixed LOT of 9< McGill CFH-1 (x3) MCFRE-16-SB (x1) CF-1/2 (x2) ...., but not all track followers are cam followers. Some track followers have specially shaped outer diameters (OD) to follow tracks. For example, track followers are available with a V-groove for following a V-track, or the OD can have a flange to follow the lip of the track.
Specialized track followers are also designed to withstand thrust loads so the anti-friction elements are usually bearing balls or of a tapered roller bearing construction.
Contact Us

Industrial Accessories Online

Address

Toh Guan Centre, 31/F,69 Toh Guan Rd E, Singapore 608609

Phone(Working Time)

0065-31591338

Fax
Related News
1
1
1
1
Technical advantage of water lubricated bearing
Green environmental protection Lubricated bearing uses water as lubricant, without considering environmental pollution caused by leakage, and has natural environmental advantages. In 2013, the US Environmental Protection Agency (EPA), in order to prevent...